Music
We have some exciting music opportunities at Priory Fields.

Our music teacher is Mr Cook
Year 5/6 Family Music Showcase
Year 5 and 6 musicians took part in a Family Showcase Concert. They took the opportunity to perform to their families, showing off their learning of either clarinet, trombone or trumpet. The concert was amazing and we cannot wait for the next one!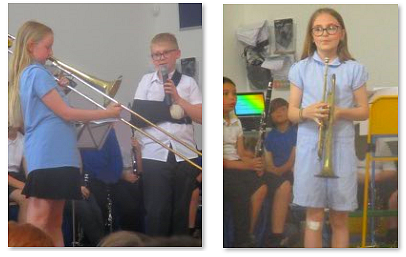 Here are some new videos from Mr. Cook:
Tuning Your Ukulele
Here's a new video from Mr Cook to help you to tune your ukulele!