Term 1
Healthy Living
What does it mean to be healthy and is it really that important? In this topic we learn all about health finding out all the ways we can look after our bodies; from brushing our teeth like a dentist, to interviewing a real life nurse and even becoming a MasterChef and preparing a healthy meal for our families. We will consider a whole body approach to healthy living. But has being healthy always been this easy? Florence Nightingale and Mary-Jane Seacole might disagree, as we travel back in time and think about what hospitals and health looked like before the rise of the modern day nursing heroes. As spectacular Scientists we find out about and describe the basic needs of animals, including humans, for survival and look at the importance for humans of exercise, eating the right amounts of different types of food, and hygiene. As hard-working Historians we will compare the lives of Mary Seacole and Florence Nightingale and think about how they have contributed to society and exploring the idea of legacy. In DT, children will explore cooking and nutrition, designing their own healthy meal and beginning to consider where food comes from and the impact of this.
Germs
Mrs Belchem covered her hands in glitter to represent germs and showed us how quickly they spread around the room and us. We then learnt how to properly wash and dry our hands to limit the spreading of germs.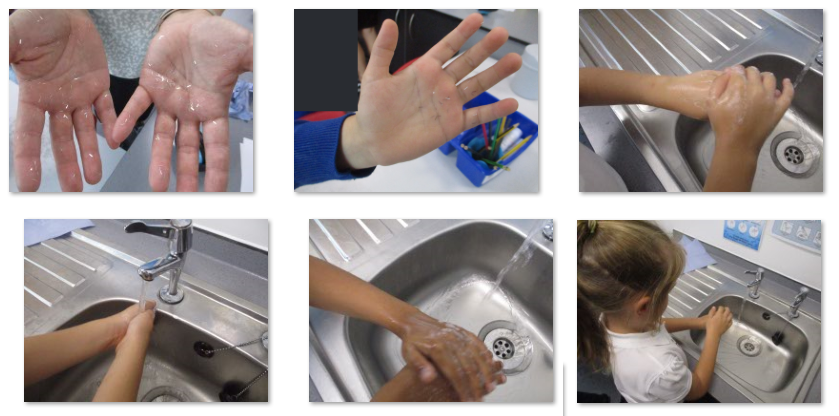 Tooth Brushing
Tooth brushing is really important and we have learnt that we should brush our teeth for 2 minutes twice a day. We were given large teeth and asked to demonstrate our brushing skills. Some bits on the teeth were hard to get off which we learnt were plaque which builds up over time.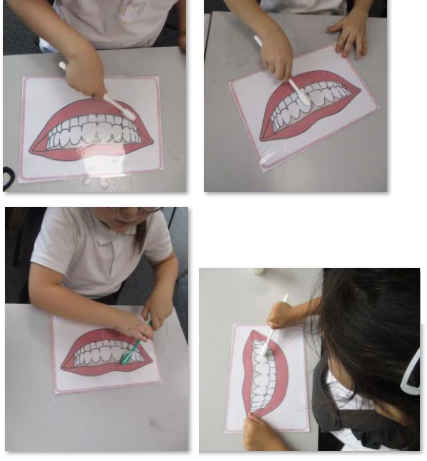 Pasta Salads
For DT we tasted, planned and made our own healthy pasta salads. We were open minded in trying different foods such as olives, and using our previously learnt knowledge on the food pyramid, we designed our own meals. When we made the meals we had to slice, dice, chop and grate our own ingredients, before mixing with pasta and taste testing. We did a fab job and many of us are definitely chefs in the making!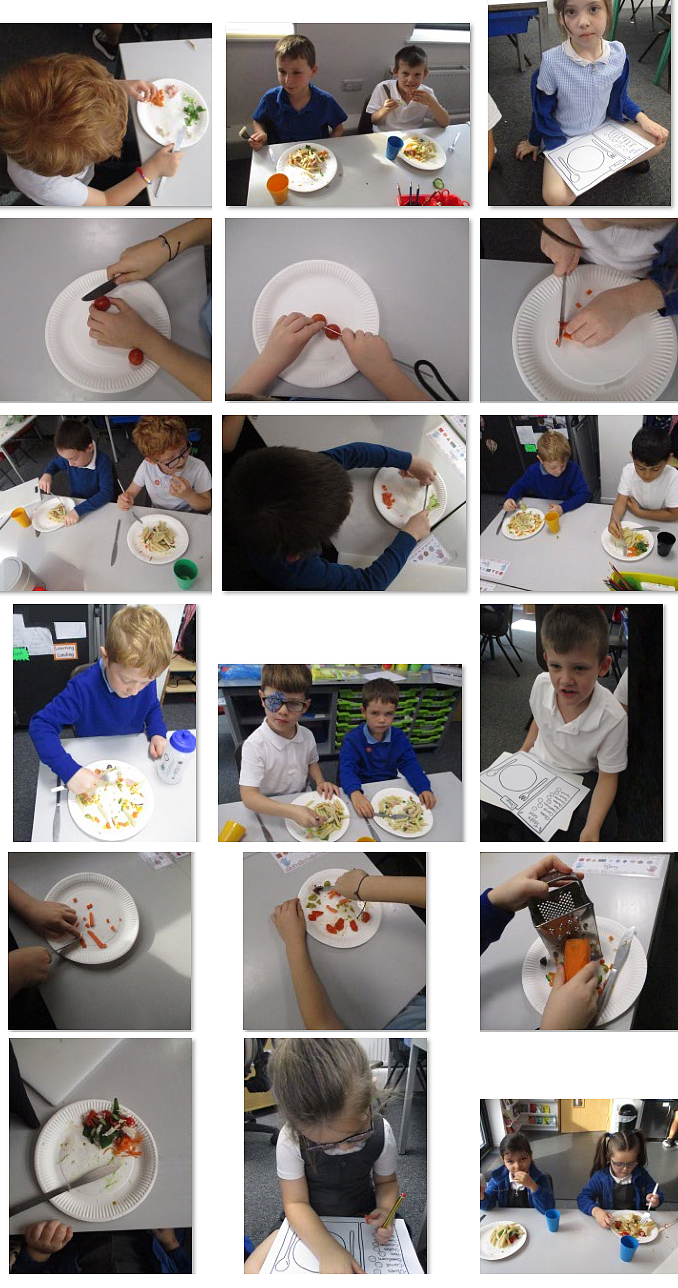 Healthy Living
To kick start our topic on 'Healthy Living' we were lucky enough to have Adele, a yoga teacher, come in and take us for a special mindfulness Yoga session. She read us a story and we acted out all the ways we know how to stay healthy. It was a great Lift Off to our topic and made us think about keeping our mind healthy along with our body.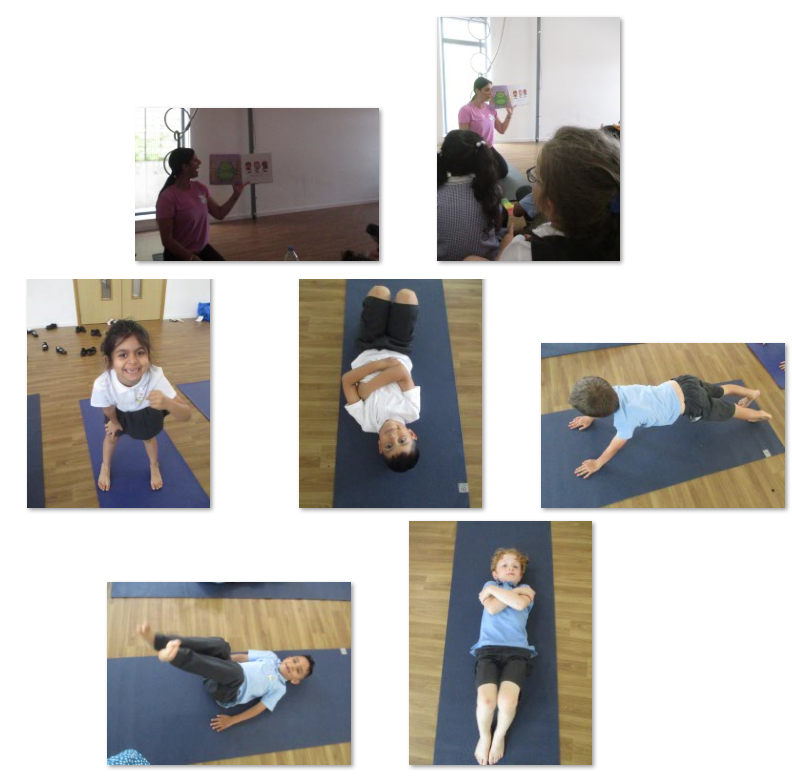 Staying Healthy
We drew a man and around the outside we wrote all the ways we know how to stay healthy. We came up with great ideas and thoughts and will use these to help our learning this term.