Armistice Day Observed at Priory Fields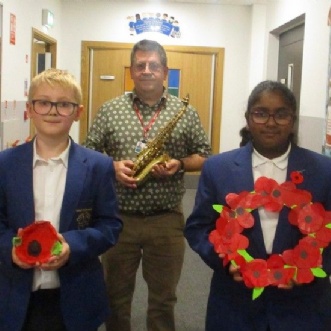 The whole school observed two minutes' silence at 11:00 on Friday 11th November to mark Armistice Day. Mr Cook, led by our Head Boy and Head Girl, played the Last Post through the corridors during this time.
Year 6 also presented an assembly as they have been learning about World War 1 and later took a trip to the Dover War Memorial, where they paid their respects and left poppy wreaths.
The School Council encouraged families to make poppies at home from a variety of materials and these are now on display for all to see outside the school.