New Anti-Bullying Ambassadors Step Forward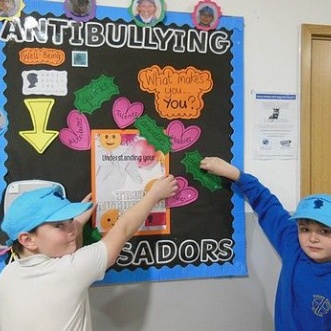 As part of Anti-Bullying Week (w/b 14th November) this year's Anti-Bullying Ambassadors were chosen. They received their first formal training, worked on their information board in the corridor and have been making some videos that will be shared with the rest of the school.
See their page of the school website, which will be updated soon for details of what they have achieved!