Roald Dahl Design Competition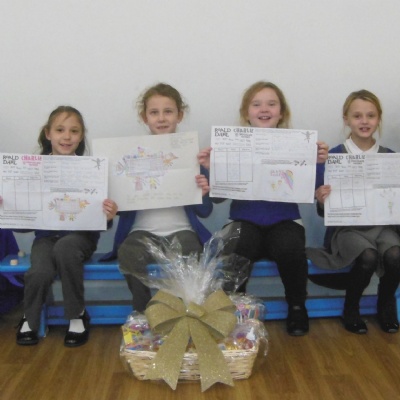 Please enter an introduction for your news story here.
To celebrate what would have been Roald Dahl's 102nd birthday, year 4 took part in a competition to design a new sweet treat which contained a magical super power to appeal to both Mr. Wonka and their class. Each entry contained a picture of the packaging for their treat, along with a description of its super power. Winners included 'Animal Mayhem', which had a super power that turns you into an animal once you have eaten it. The judges commended the imaginative designs of 'Magic Mayhem Floss' and 'Mystery Pop'. Combined they won the golden ticket prize. This consisted of; sweets to share, glitter paints, crayons, pens, pencils and stickers. There were also Roald Dahl audio books and a wonderful Roald Dahl Brainbox game to enjoy as a year group.