Anti-Bullying Ambassadors - Diana Award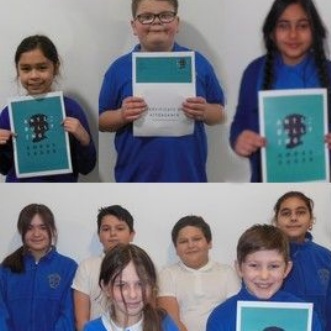 Meet our Anti-bullying Ambassadors!
Our anti-bullying ambassadors attended their second Diana Award training session on 12th March, which means they have had 6 hours of training in total.
how to identify if incidents are bullying behaviour or 'unpleasant, nasty or unkind behaviour '
They know the three types of bullying behaviour
They know the signs that indicates someone may be experiencing bullying behaviour
how to respond to incidents of bullying behaviour
Alongside the anti-bullying ambassadors these adults will be supporting them on their journey:
Mrs Martin Mrs Carruthers Mrs Goldfinch and Mrs Wheeler
They are very excited to share the information they have learned and lead campaigns across the school to support the Anti bullying project.
From one of our ambassadors:
As anti-bullying ambassadors, our job is to help. We have already started training with the amazing organisation The Diana Award. We look forward to helping the school community and others.
Further information about the Diana award can be found by following this link:
Anti-Bullying - From The Diana Award - The Diana Award (diana-award.org.uk)