Let's Count Project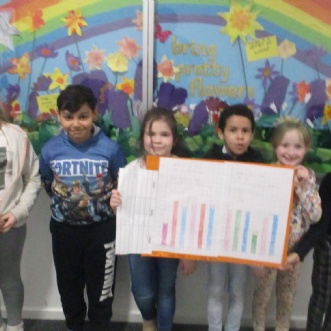 Across the year groups, children have been taking part in a project called 'Let's Count'. This is based around the March Census and the children have been learning about censuses and their importance. Some classes created their own censuses and counted trees in the school grounds or their favourite things; others looked at historical census data of our local area.
The children also learnt how to analyse the collected data through graphs and pie-charts.
See our class pages for more info and pictures!