Sunshine Café Logo Competition - Winner!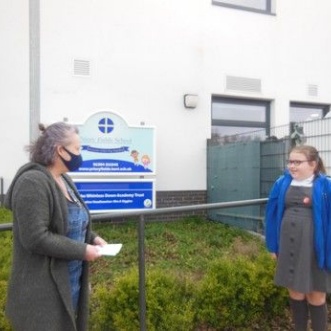 Well done to our winner for her fantastic logo design - we hope you enjoy spending your £25 book token!
Here is a copy of part of the letter we received from the Sunshine Café who were running the competition:
I am one of the team members involved in the launch of the Sunrise Cafe here in Dover- a very exciting initiative. We want to thank you so much for encouraging the staff to help some of the children engage with our logo design competition. You may have seen from the recent letters sent to you that [we have] chosen [the winning] logo. We loved this design and will use it everywhere!