Term 2 Achievement Cup Winners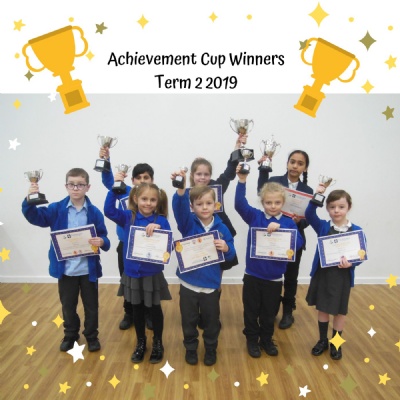 Here are our Achievement Cup winners and Courtesy Cup winner for term 2.
The Achievement Cup is awarded to one child in each year group every term, selected by the teachers in that year group. It is awarded to children who have best demonstrated our school values throughout the term and are recognised for their tremendous efforts.
Our Courtesy Cup is awarded to a child in the school who always demonstrates courtesy, kindness and is always helpful to everybody.
Well done to our cup winners this term!