Rainbow Day Fundraiser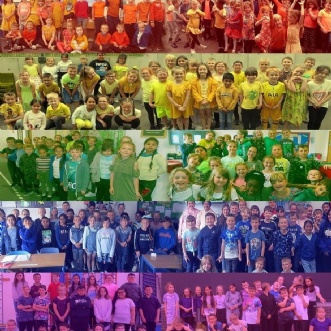 Please enter an introduction for your news story here.
Our school Council charity event was a huge success! Each year group came dressed in a rainbow colour. We also had rainbow lollies! By the magic of photo editing we have been made into our very own rainbow! All the money raised will be given to the Sunrise Café. This is a local business with great values. It is a pay forward café, so you can treat someone to a tea of coffee when they may not be able to afford it!