Roman Invasion In Year 4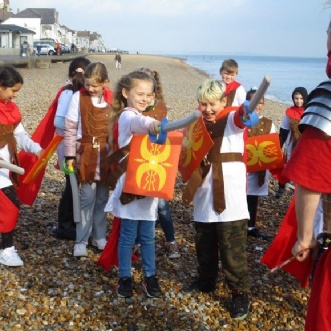 Year 4 have been learning about the Roman invasion of Britain and they went to Deal beach to re-enact the event! They met a Roman solider who trained and kitted them out to join his legion!
See our Year 4 class pages for lots of great photos!