School Council Presents Cheque to Local Charity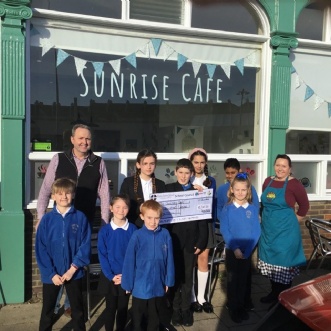 Our School Council were proud to present a £200 cheque to the Sunrise Café in Snargate Street. This was the money raised on the Rainbow Day fundraiser that was planned by the School Council themselves last year.
Priory Fields' School Council is very passionate about their charity work, particularly in the local community. As a school, we have been working with the Sunrise Café since it began, with their logo even being designed by one of our pupils!
Be sure to check out the School Council's page on the website or their display board in school to keep up-to-date with their activities!