Reading
We are passionate about teaching all our children to read. We know that enabling them to become competent and fluent readers unlocks access to the curriculum and to future learning. We are committed to provide children with a systematic and engaging approach to reading that ensures that competency and fluency for their age, whilst at the same time and more importantly instil a love for Reading. We use a wide range of banded books and not an individual reading scheme to support children as they learn to read and as they build upon their early reading skills leading to competent readers.
Reading is a cherished part of our daily routine in every year group. We offer reading across all our subjects and choose fiction, non-fiction, poetry and picture books, which excite, inform and interest our pupils. These rich texts allow pupils from all backgrounds to be given the vocabulary and knowledge they need to access current and future learning.
Reading widely often increases pupils' vocabulary because they encounter words they would rarely hear or use in everyday speech. Reading also feeds pupils' imagination and opens up a treasure-house of wonder and joy for curious young minds. (2014 National Curriculum)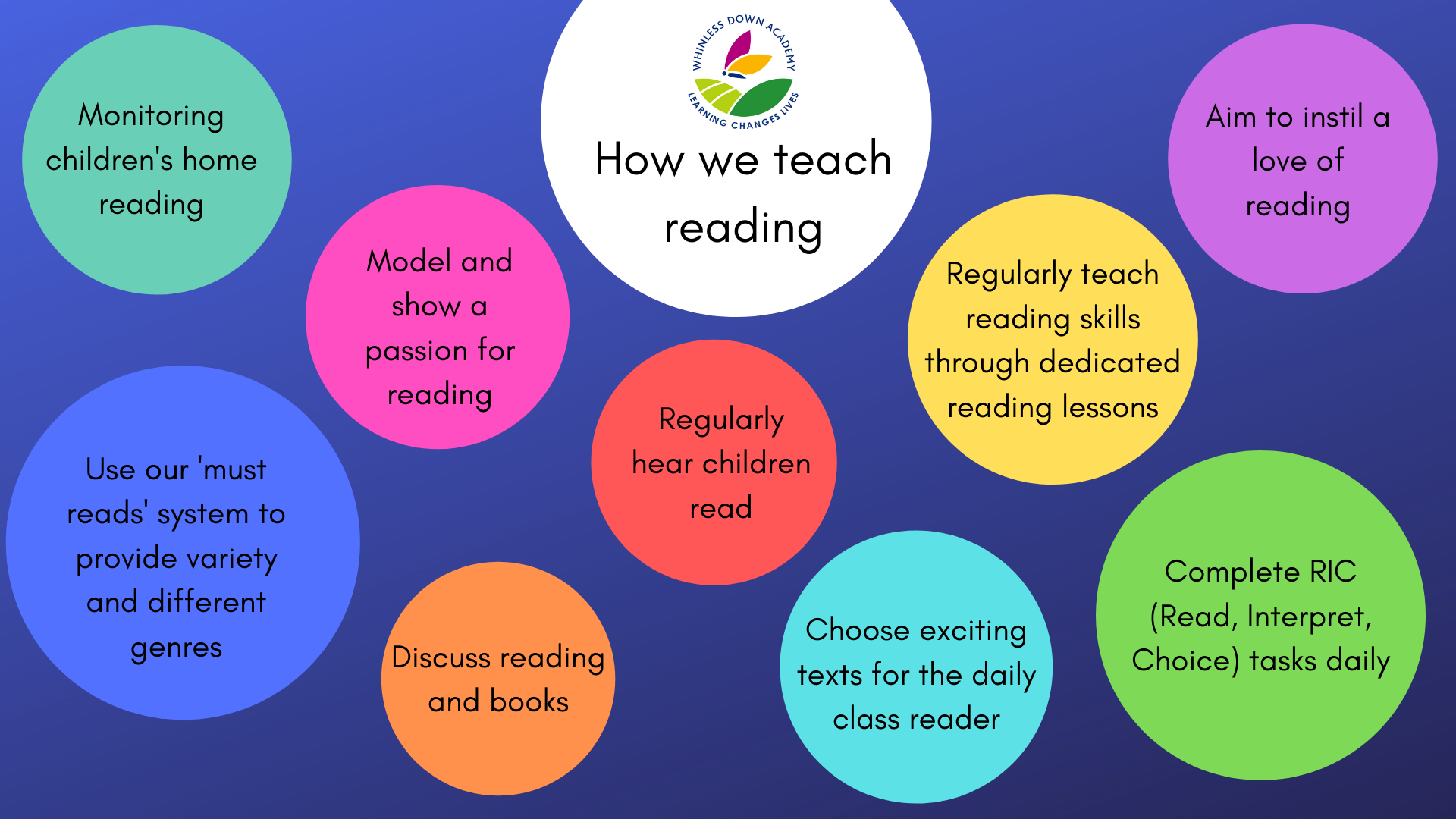 Phonics
At Priory Fields, we follow the Letters and Sounds Programme for phonics which is taught daily in a systematic way. As children begin to start reading, books closely match the stage of phonics that they are on. This enables children to build confidence and to practice word building using their recently learnt phonic knowledge. Additionally, pupils are introduced to 'age related' common exception words, which we call 'Tricky Truck' words.
Reading Champions
Our reading champions programme support pupils to develop their reading skills further, whether this is a pupil lacking confidence or a confident pupil needing to practice rehearse and extend their comprehension skills. As part of the reading champions programme children will have an opportunity to discuss and explore unknown vocabulary, group read, read for pleasure, discuss favourite books and authors and practice and rehearse reading skills.
Must Reads
Each class from Year 2 to Year 6 have a selection of high quality texts across different genres appropriate to their age range. Throughout the year children 'must read' at least one book from each of the differing genres. This ensure that children are exposed to a wide range of high quality texts and allows them to become discerning readers enabling them to understand their own preferences but also avoids them limiting their reading choices. Our 'Must Reads' selection supports our vocabulary development programme which is crucial for pupils to be exposed to for enhancing both their written and spoken English.
Reading at Home
As part of our home learning we encourage parents to read with their children daily. Precious memories are created through the sharing of a book with a child and these moments are crucial in developing good reading habits, practising and rehearsing their skills and establishing children's love of reading. Equally import is for adults at home to read to children particularly in the younger years. Reading or sharing a favourite book at bedtime is a lovely way in which to end the day.
Should you wish to find out more about the curriculum we follow, please email us: caseyh@prioryfields.kent.sch.uk