Term 1
Music
We've been practising high and low pitch. Here are some videos of us singing High, Low, Chick-a-Low:
Learning Lift Off
Year 5 are on a mission to explore Earth and beyond! We discussed what we already knew about Earth and space in groups and generated some question we would like to know (such as, is the Sun hotter than our classroom?!) – this was a long list. As part of the lift off, we made our own rockets trying out several designs. We took them for a test flight and then explored how different weights of payload would affect the distances they may achieve. It was great fun and our experiments with weight drew some interesting conclusions.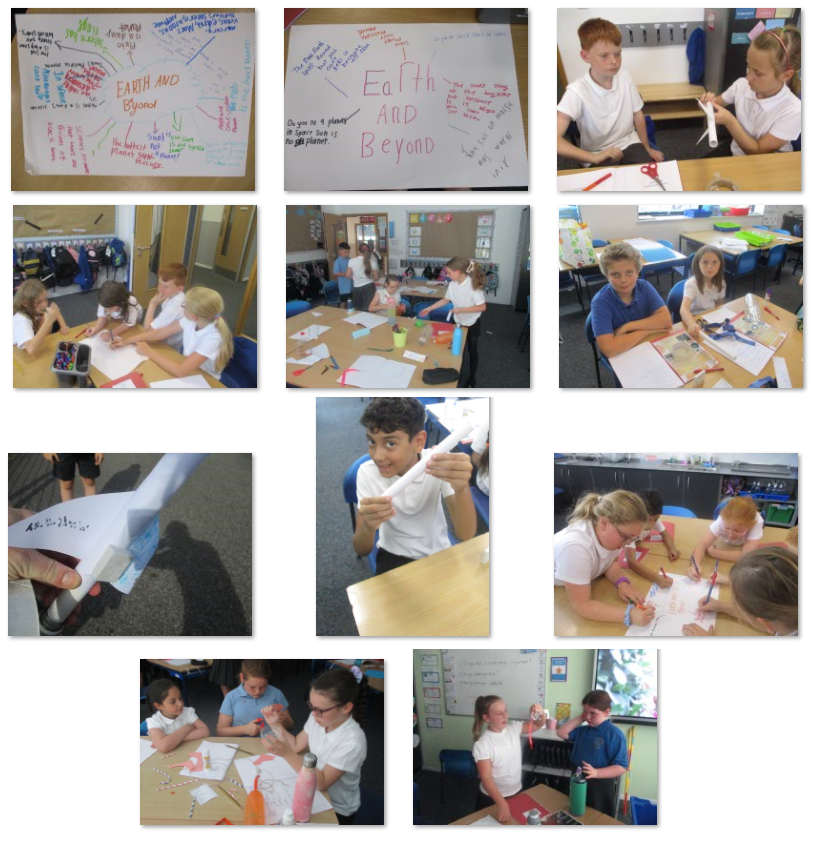 Music
We in Year 5 are delighted to have the musician Mr Cook teaching us clarinets this year. It is a fantastic opportunity to learn a beautiful instrument and we are really looking forward to the learning ahead. In addition, we can even join the school band which will be starting this week.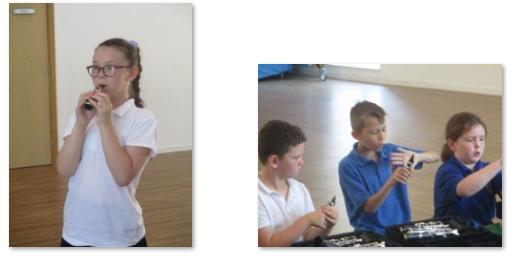 PE
Orienteering has many different activities but we very quickly understood that teamwork, communication and collaboration are the key skills we will need to complete the tasks. To start off, in small groups we had to formulate letters of the alphabet and words using our bodies and a lot of discussion. A great start to the term!

Maths
This term we are exploring 2d and 3d shapes and geometry in Topic Maths; place value and number systems in Number maths. We are really looking forward to success and we are definitely open-minded octopi.

Yoga
As part of the PHSE curriculum, we are all lucky enough to enjoy the peaceful, meditative practice of Yoga with Adele. Being mindful of our body supports our control of our mind socially and cognitively. It also supports the adult's flexibility.