Term 1
Me, Myself and I
We learn and play together, supporting one another as we explore and experience new things every day. We have lots in common, but there are also lots of things that make us unique. This term open-minded octopus helps us to celebrate and recognise the differences and challenges that others may have.
As super Scientists we learn all about our bodies and senses, thinking about how these are used to make sense of the world around us.
As aspirational Artists we learn about self-portraits, using the work of our key artist 'Pablo Picasso' as inspiration and developing our skills in experimenting with line and colour.
As growing geographers we consider 'What we can find out about where we live?' Exploring Dover and learning how to devise simple maps and use keys to help us.
RE
In RE we have started learning about Christians and what they believe. We spoke about how Christians believe in God and Jesus and how the bible and churches are special to them.
We had a look at different churches and had a go at building them out of lego, duplo, junk modelling and magnetic building sticks.
'' This is where Christians believe in God and Jesus''

'' They're tall and they are used for marrying people''

''Churches have stained glass windows''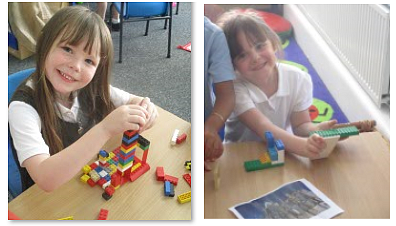 ''People have funerals when they die there''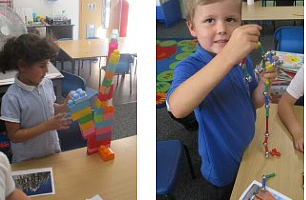 Learning Lift Off
We have had an amazing first week in year 1!
Our learning lift off started our topic of Me, Myself and I. We had lots of activities to do with our body!
We made our faces with natural resources.
We had a go at labelling our own bodies. We worked as collaborative cats to read the words and match them to the body part.
We completed a skeleton puzzle and labelled it.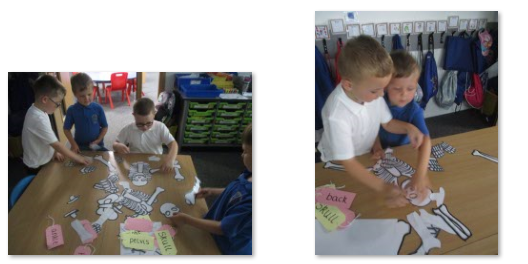 We made and drew faces to show different emotions.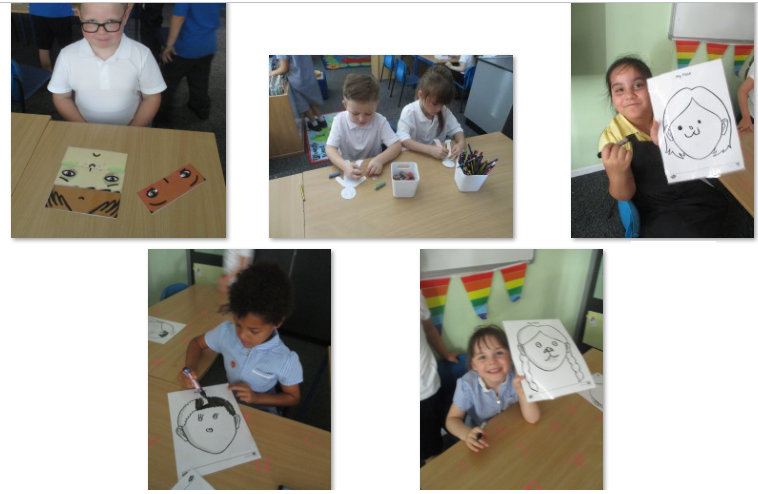 We had a great time trying all the activities to do with our body!
English
We had a very strange first day in class today. On the CCTV we watched a spaceship land on our playground!
We went up onto the playground to investigate but there was only a few screws and metal bolts left… and a book! We brought the book down to class and read it together. The book was about a lost alien called Beegu.