Term 1
Learning Lift Off
We have had an amazing first week in year 1!
Our learning lift off started our topic of Me, Myself and I. We had lots of activities to do with our body!
We made our faces with natural resources.

We drew around our bodies and had a go at labelling them.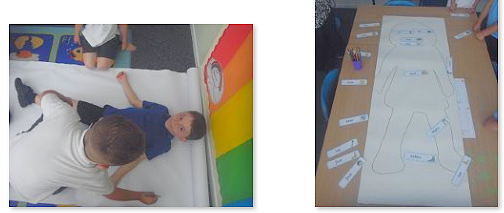 We completed a body puzzle and labelled it.
We played body bingo, this was fun!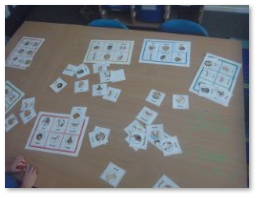 We made faces to show different emotions.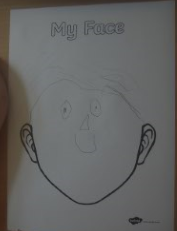 We had a great time trying all the activities to do with our body!
English
We had a very strange first day in class today. On the CCTV we watched a spaceship land on our playground!
We went up onto the playground to investigate but there was only a few screws and metal bolts left… and a book! We brought the book down to class and read it together. The book was about a lost alien called Beegu.