Term 2
Christmas Post
Today was an exciting day in EYFS! We went to Vale View to meet Lenny and Penny! We learnt about how a letter is posted and what happens to it. Then we posted our Christmas Card to our parents.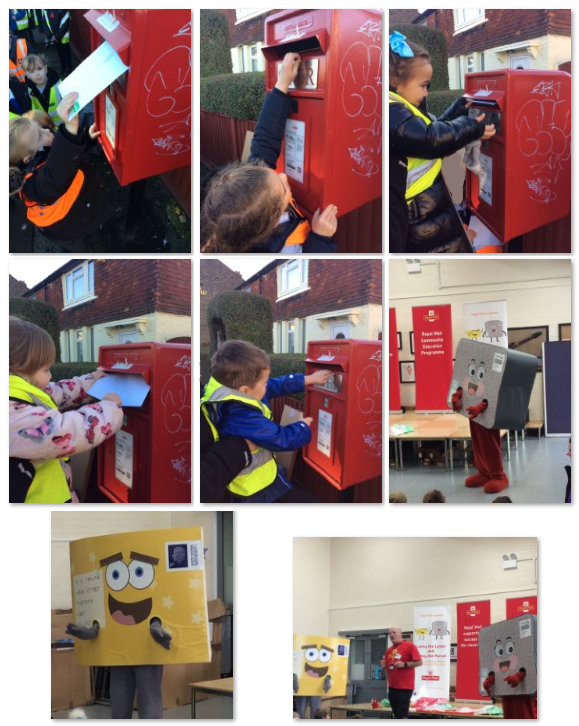 Drawing Club
This week we also have used Jolly Christmas Postman for our drawing club…look at what we have done!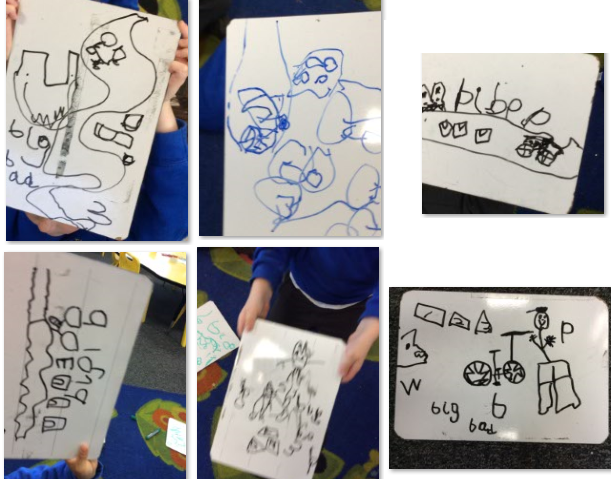 Topic
We have been exploring our new topic this week and we have been looking at the story, 'Whatever Next?' for Drawing club. We have also been building and using our imagination like the bear in the story. Look at what we have made!