Term 5
Stone Age
We have been doing some of our own cave paintings
We tried to recreate the Stone Age conditions by doing these under a table!
It was dark!
It was difficult!
It made my arm ache!
It was hard to see!
We made sure we drew images that the Stone Age people would have, such as hunting, maps of where to find food, images of our family.
Did you know that hand prints were the artist signing their art work?
Music
We have been learning musical notation.
We are composing our own piece of music for a very special person.
The notes we know are crochets, minims and quavers. We are working on a 4 beats per bar composition.
Reading music can be tricky but we are being Adventurous Aardvarks!
Keeping Healthy
We have been looking into keeping healthy during our PSHE lessons. We created what we thought was a healthy meal then we looked at the eat-well plate. We were awarded points for having the right balance of vegetables, proteins, fats and carbs.
We had to identify what we had made on our plates; sausages, peas, sprouts and sweetcorn.
Can you guess what we have made?
Here is the eat well plate to help us create healthy balanced plates of food.
NHS Eat Well
The Eatwell Guide - NHS (www.nhs.uk)
Here are some pictures from the NHS Eat Well guide: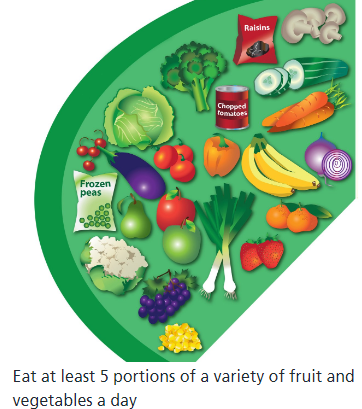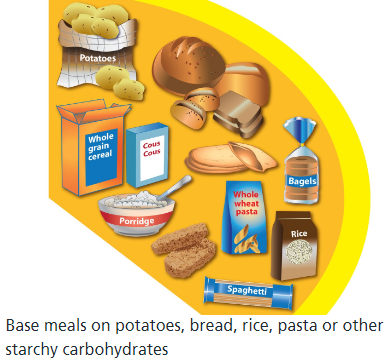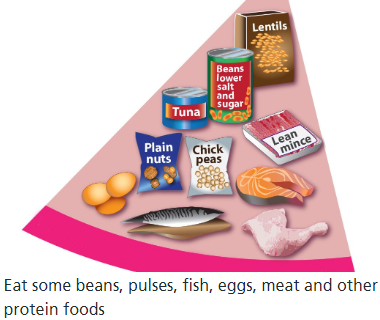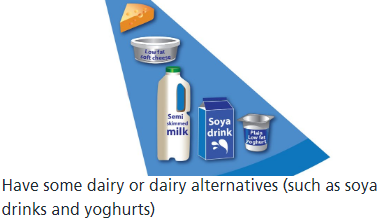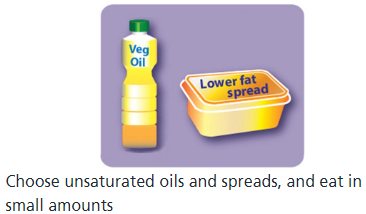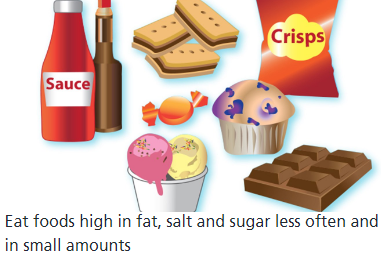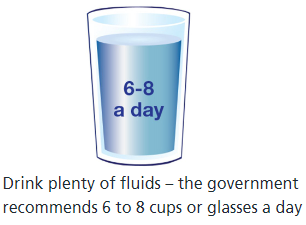 In our French lessons, we have been learning about food too!
We were able to sing songs about types of different foods, then we had to match the food to its name, all in French.
Stone Age
We have been learning about the Stone Age by reading non-fiction books, reading information from websites and watching and listening to video clips.
We are using this information to create our own non-fiction text we are learning in teams of 2 or 3, sharing our skills and being collaborative cats.
In our home learning we have been making Palaeolithic, Mesolithic and Neolithic homes from Lego.
Don't they look great?
Yoga
We have also been ensuring that we are looking after our mental health by having our termly yoga session with Adele. Ask us about some of the yoga techniques and moves we use in school
Music
In music this week, we listened to the Coronation song and acted it out - it was fantastic and we are all looking forward to seeing it happen next week!
Learning Lift-Off
We have lift-off! It's another term and this time we are learning about the Stone Age. We used natural materials to recreate some animals in an outdoor art lesson. Some of us used spray paint and our hands to make cave art!
Big Idea
Whilst exploring the lives of the pre-historic, we will become aware as historians of how artefacts help us uncover mysteries of the past. Knowledge and understanding about the Stone Age transition from hunter gatherers to farmers will enable us to consider whether we are still reliant on the natural materials around us today to enrich our lives. Developments in manufacturing and processes have allowed the evolution of these materials, but how has the pre-historic era impacted our life today? Was the change from a nomadic existence to becoming settled a necessary one? As Geographers, we will consider the areas of their settlement as well as designing homes as if Dover was the area of our settlement. Using the style of cave paintings, we will consider, 'How does Art speak to people?', 'Can we use Art to tell a story?' Through this we will create exhibitions which communicate our lifestyle to those in the future.